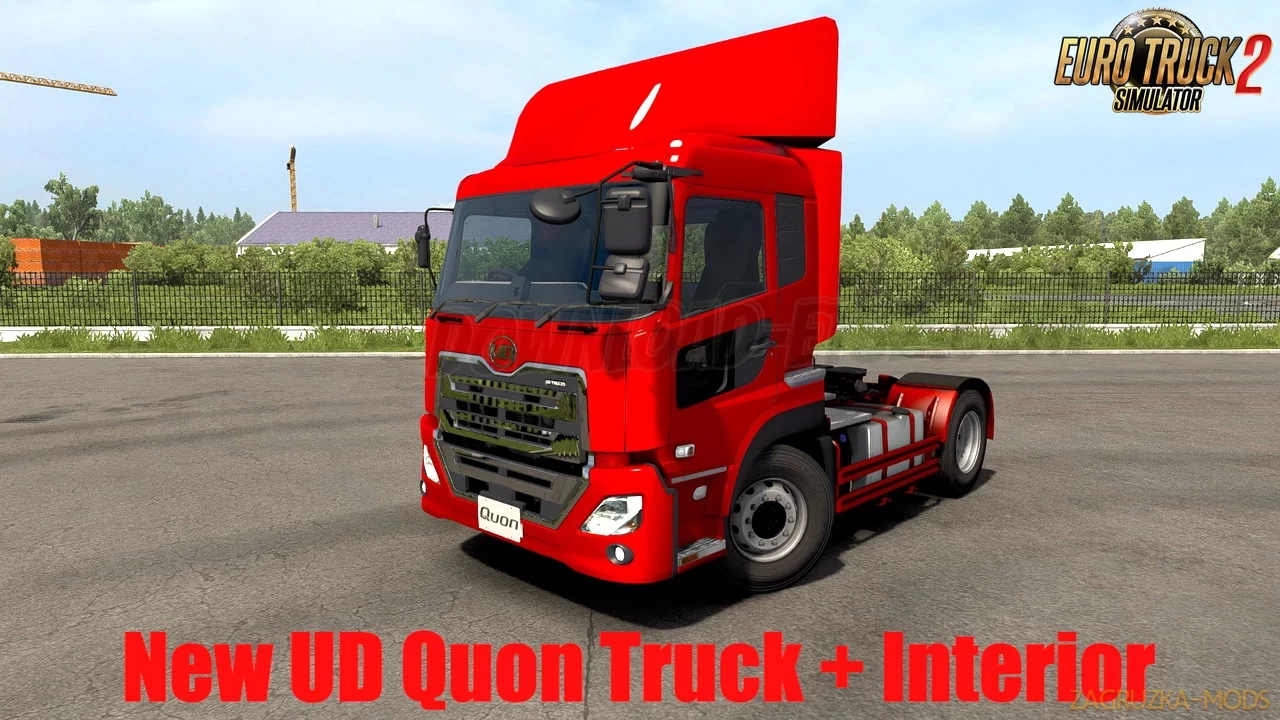 Download mod New UD Quon Truck + Interior v1.0 (1.38.x) for ETS2 | Euro Truck Simulator 2 game.
A great addition added to the game Euro Truck Simulator 2 is Truck New UD Quon Truck + Interior for 1.38.x game version, which can be downloaded for free and without registration. You can also see other fashion from the category Trucks for Euro Truck Simulator 2 or go to the main section ETS 2 mods.
---
New UD Quon- high quality truck model with various accesories added for ETS2 players. Truly safe driving on a daily basis requires the vehicle to predict potential dangers and immediately notify the driver. Quon features safety systems based on advanced technology including Traffic Eye braking and Driver Alert.
---
Features truck New UD Quon:
- independent truck model
- High quality 3D model
- High quality detailed exterior
- High quality detailed interior
- High quality rims & 3D tires
- High quality mirrors reflection
- Correct exhaust smoke position
- Correct plate license position 
- the model has own wheels
- the model has own sound
- the model has own interior
- animated suspension
- passanger seat
- present the illumination of arrow speedometer and tachometer
- the character is correctly sitting in the driver's seat cabin
- the choice of wheels configuration
- the choice of color body / metallic paint
- the choice of transmission, gearbox
- correct position of the Quon logo
- Working headlights, brake lights, tail lights, front and rear turn signals, steering wheel and reverse signals;
- The correct position of the player
- interior accesories configuration
- There are external tuning
- Supports all major functions of the game 
- buy from Acces Mod dealer
Tested on game version 1.38.x