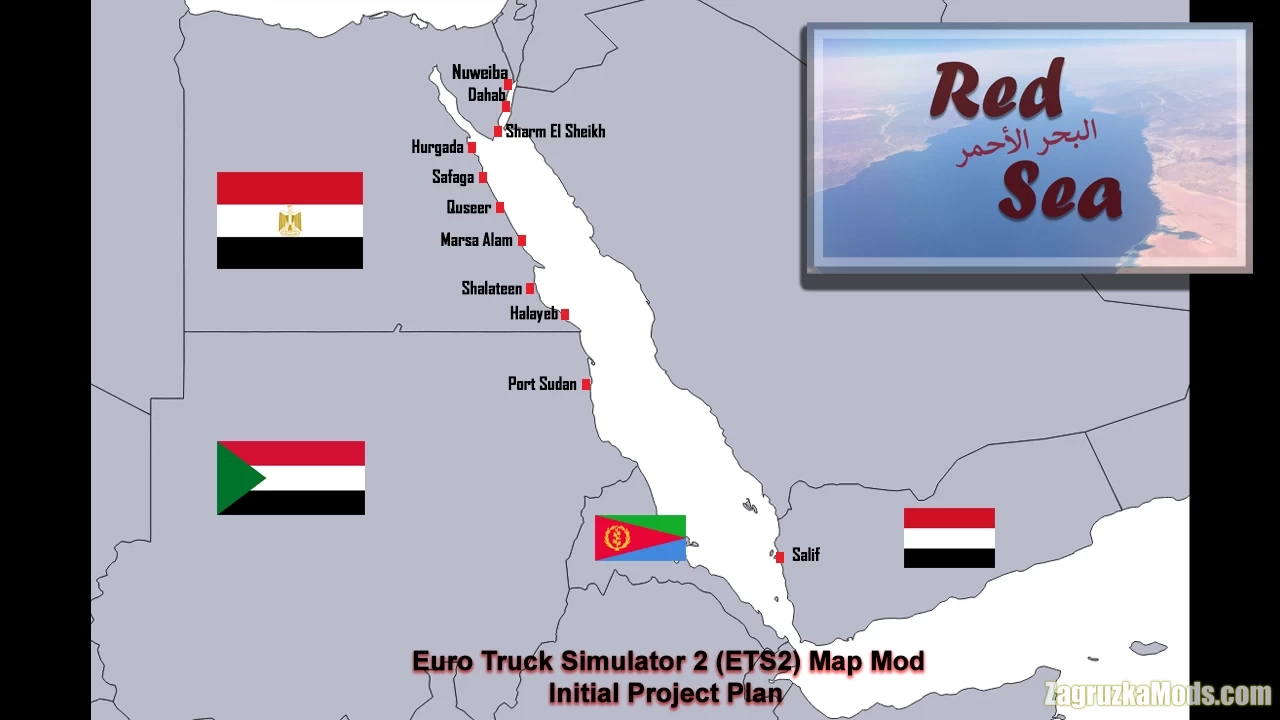 Download mod Red Sea Map v1.1.1 (1.38.x) for ETS2 | Euro Truck Simulator 2 game.
A great addition added to the game Euro Truck Simulator 2 is Mod Red Sea Map for 1.38.x game version, which can be downloaded for free and without registration. You can also see other fashion from the category Maps for Euro Truck Simulator or go to the main section ETS 2 mods.
---
Red Sea Map- this map mod will connect the ProMods ME road from Taba south into a whole new area on ETS including cities up and down the Red Sea coastline. The image below shows a preliminary plan with realistic "starter map project" goals. In the future, we can expand to Ethiopia and South Sudan and who knows the potential as the road networks in East Africa are not only simple to build but very fun. Precision and detail to the 1:19 scale is given as well.
---
Changes in v1.1.1:
- Nuweiba Rebuilt
- Mountains rebuilt and terrain redone from Taba to Sharm el Sheikh
- Some gaps and bugs patched as reported before
- VolgaMap bug fixed
- Ferry in Sharm opened to allow for ferry mods to connect to Sharm el Sheikh, if applicable.
Tested on game version 1.38.x