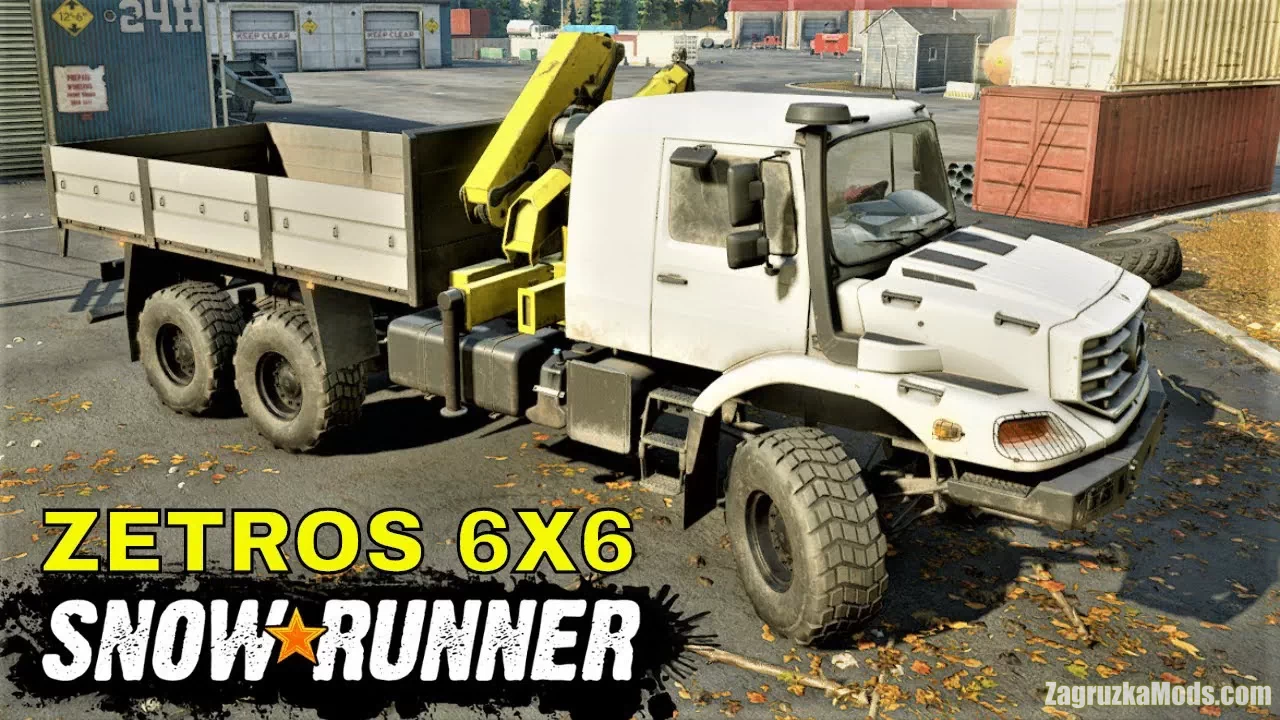 Download mod Mercedes-Benz Zetros Truck v1.0.2 for SnowRunner game.
Mercedes-Benz Zetros - high quality truck model adapted for Off-Road lovers to the game. The Zetros is the result of more than 120 years of experience and know-how. Manufactured in Wörth at the largest truck assembly plant in the world, this unique off-road truck stands for the excellent quality that is associated with the Made in Germany label.
Features Mercedes-Benz Zetros:
- Custom cargo beds and Tent-Maintainer addon.
- Spare tire rack, supply boxes etc
- Variety of unique tire types and configurations
- Each tire set has "soft" version to simulate the Central tire inflation system of original Zetros.
- Includes two original game cranes with increased power and capability.
- the model has own wheels
- the model has own sound
- the model has own configuration
- working lights
- present the driver
- model far away looks like up close
- detailed model
- Fixed Headlight
- Fixed Tent Snow Cover
- Rebalanced Mass Points
- Exterior Camera Adjusted
- Engine 3 Power Reduced
- Slightly Lowered Fuel Consumption on All Engines Due to Increased Weight of Truck and Tires
- All Tires Rebalanced and Made More Realistic
- Soft Tires are Now Softer + Added Snow Soft Version
Tested on game version v9.0