Wolverine Mod - Weapon X Project v1.4.1 for Fallout 4
Author:
admin
| 25-11-2020, 01:18 |
Views:
1 355 |
Comments:
0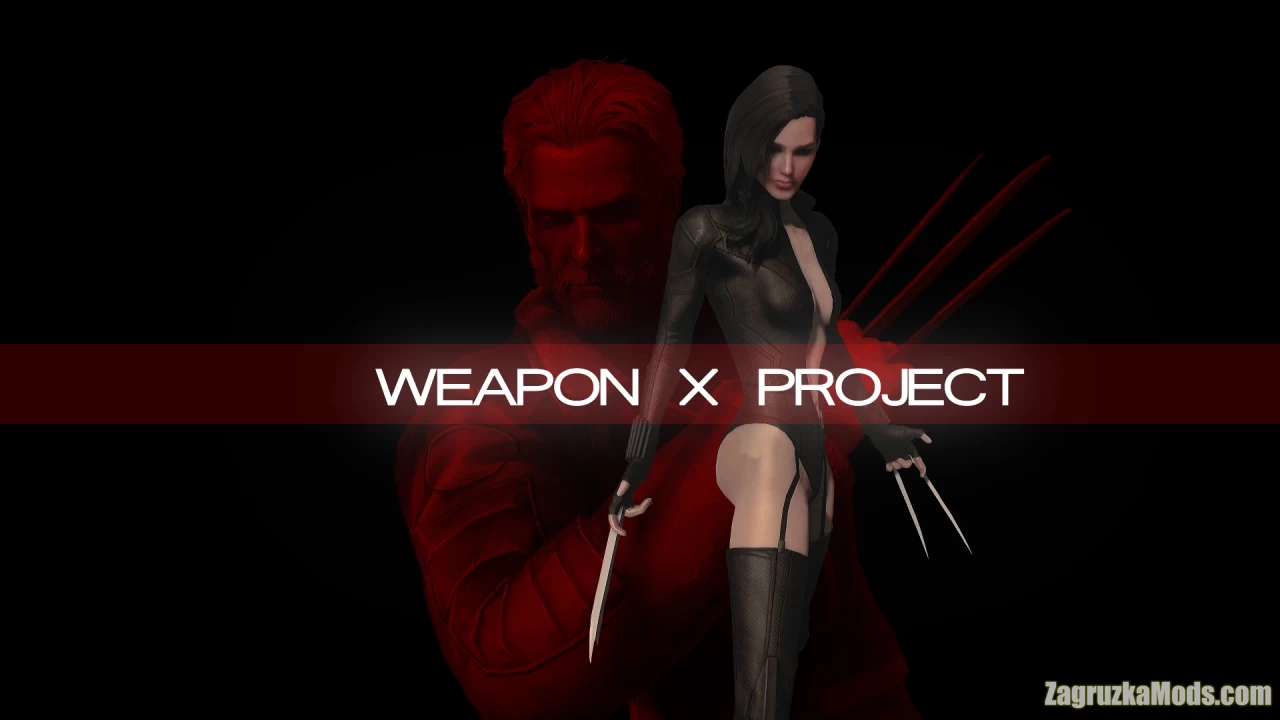 Version game
-
v1.10.163+
Credits: - FrankKafka
Download Wolverine Mod - Weapon X Project v1.4.1 for Fallout 4 game.
Wolverine Mod - Head into the wastelands with Wolverine's Claws! ALL NEW UNARMED WEAPONS! ROLEPLAY AS LOGAN, X23 OR AS YOUR OWN MUTANT. These injections will increase your radiation resistance threshold by TENFOLD, as mutants have higher radiation resistance!
You will also slowly regenerate more health.
- They are un-droppable as they are genetic mutations within your body.
- They can be upgraded to scale with the player's level. You'll need to find 7 research journals.
- You can then use these journals to craft injections at the Chemistry Station. These injections will make your mutant stronger as well as improving your mutant healing factor.
- The Claws have a base damage of 40. The journals will scale with the players level and  the crafting injections will be unlocked according to their level 5, 10, 20, 30, 40, 50,  with the final one being unlocked at level 60.
All Journals are located at:
- Greene-tech Genetics
- Poseidon Energy
- Hubris Comics
- Diamond City Research Center
- Cambridge Polymer Labs
- and lastly The Glowing Sea
The last and final research Journal will be much harder to find in the Glowing Sea as it yields the most powerful injection.
However I will provide a screenshot as a hint to help you find it much easier.
Tested on game version
1.10.163+