BMW 3 Series E36 Sedan v1.1 (1.43.x) for ATS and ETS2
Author:
admin
| 11-01-2022, 11:51 |
Views:
264 |
Comments:
0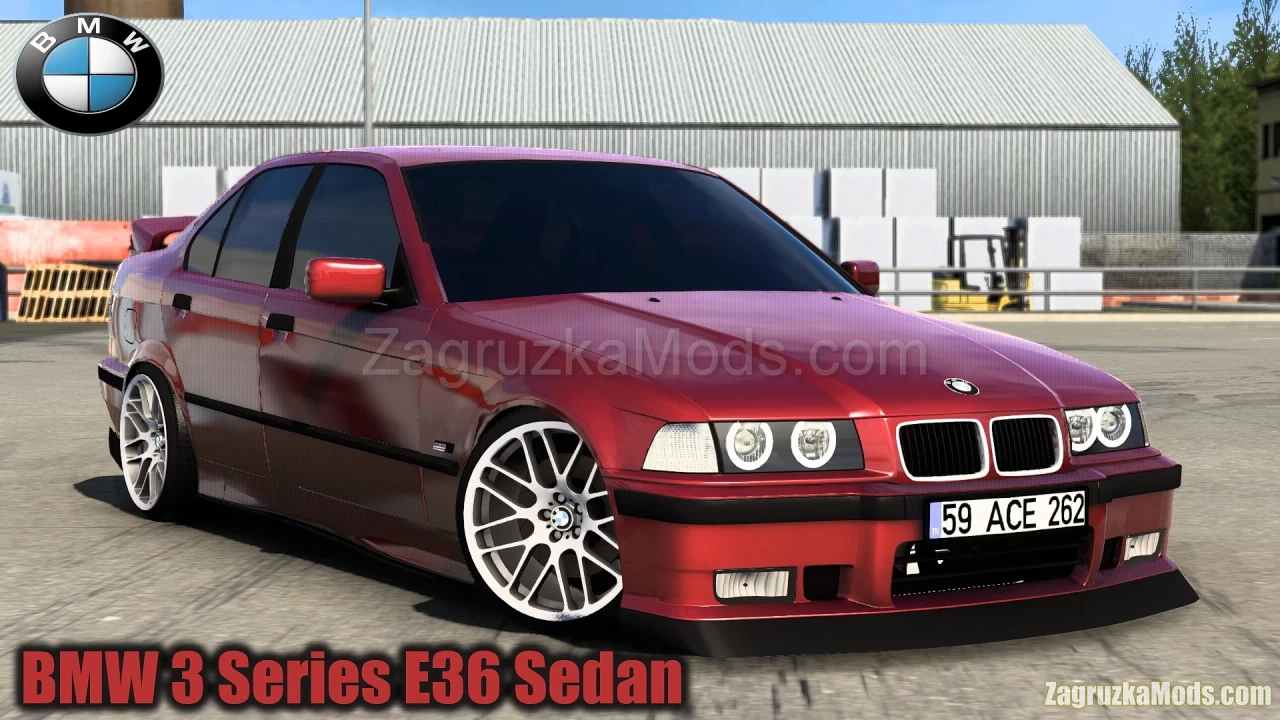 Category
-
ATS Trucks / ETS 2 trucks
Credits: - ZQRBA, Berkay Pekesen, Harun Aras, Halil İbrahim Bayırlı
Last edited by: Zagruzka - 11-01-2022, 11:51
Reason: Mod Updated to v1.1
Download mod BMW 3 Series E36 Sedan + Interior v1.1 (1.43.x) for American Truck Simulator | Euro Truck Simulator 2 game.
---
BMW 3 Series E36
-
is the third generation of the third BMW series, which was produced by the Bavarian concern from 1990 to 2000.
 The car has a high-quality 3D model and an original interior with animation and support for the function of opening windows, in those. the plan presents one internal combustion engine with a capacity of 160 hp. with new FMOD soundtrack and 5-speed gearbox, no additional external tuning!
---
Features BMW 3 Series E36:
- independent truck model
- High quality 3D model
- High quality detailed exterior
- High quality detailed interior
- High quality rims & 3D tires
- Correct exhaust smoke position
- Correct plate license position 
- the model has own wheels
- the model has own sound
- the model has own interior
- the model has a passanger seat
- present the illumination of arrow speedometer and tachometer
- the character is correctly sitting in the driver's seat
- the choice of color body / metallic paint
- correct position of the BMW logo
- Working headlights, brake lights, tail lights, front and rear turn signals, steering wheel and reverse signals;
- The correct position of the player
- There are external tuning
- Supports all major functions of the game
- buy from Acces Mod dealer
- Adapted to the latest game patch 1.43
Tested on game version 1.43.x
Share / Download mod «BMW 3 Series E36 Sedan v1.1 (1.43.x) for ATS and ETS2»
---
---
Download #1