Project Mojave v0.2 for Fallout 4
Author:
Zagruzka
| 19-11-2021, 11:01 |
Views:
206 |
Comments:
0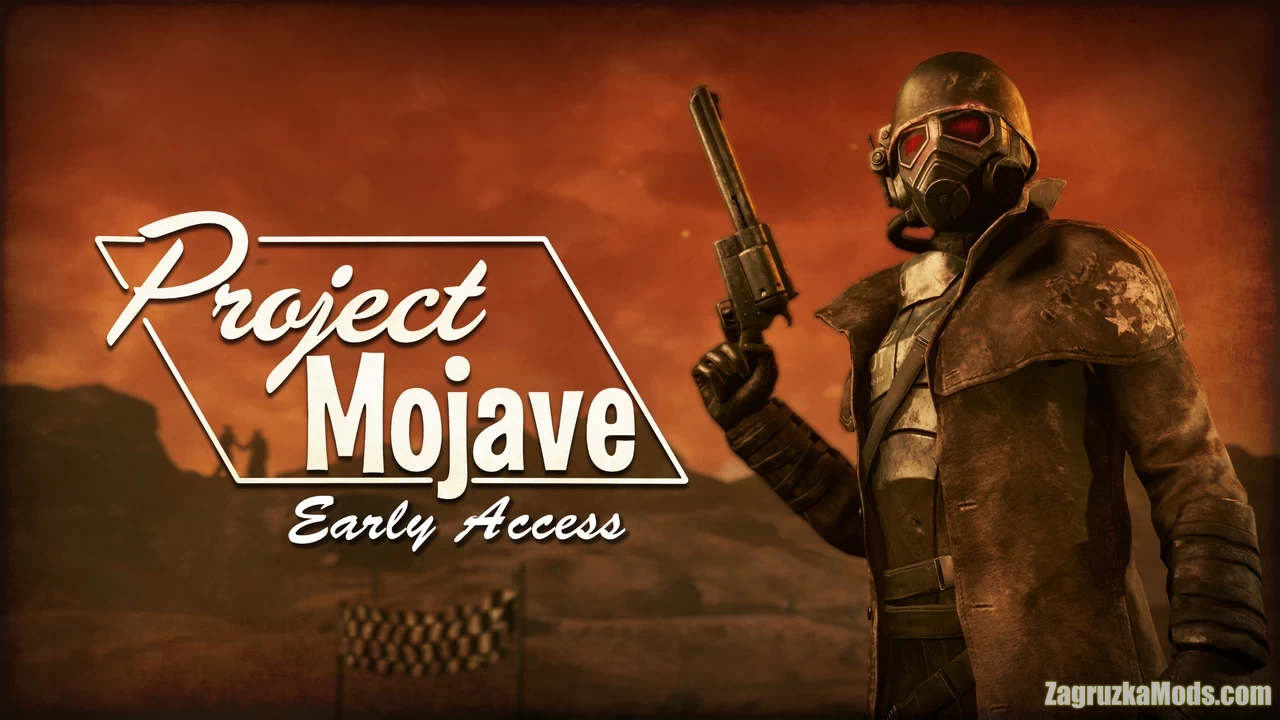 Credits: - TheFriedturkey, HcGxGrill, C411um13, MrColonelMustard
Download mod Project Mojave v0.2 for Fallout 4 game.
---
Project Mojave - is a passion project we have worked on the past 4 months we have poured many many hours into making this and hopefully it shows, this is by no means a finished product but it will give you something to play and enjoy as we work on this little side project. This release is a Early Access look at our vision for the Mojave Wasteland in Fallout 4s Engine faithfully recreated and updated. In this you will be able to explore the lower half of the map for now.
---
- Full remake of the New Vegas strip, including 3 functional casinos
- Remake of roughly a quarter of the map (around Ivanpah Drylake and the I15)
- 10 Custom Creatures (3 Brand new ones)
- 800+ brand new remade assets.
- 3 Player homes
- 3 Fully functional casino games - Can be built at workshops and played in the casinos on the New Vegas Strip!
- 3 New Workshops located in the Mojave Wasteland
- 20+ Brand new weapons and 13 unique
- 50+ New apparel items including hats and outfits
- New constructible objects for settlements
- MCM support with a few options pertaining to Casinos (such as disabling weapon removal on entry)
Settlement Locations:
- Ivanpah Track
- Nipton Road Reststop
- Good Luck Trailer Park (just outside of Nipton)
- Casino Suites (Gomorrah, The Tops & Ultra-Luxe) - Similar to how Homeplate works in Diamond City
Tested on game version v1.31
Share / Download mod «Project Mojave v0.2 for Fallout 4»
---
---
Download #1
Download File: project-mojave-v0_2-torrent-file.zip | (downloads: 6) | [19.64 Kb]