ProMods 2.41 + RusMap 1.9.0 Connection_v4.2 [1.35.x]
Author:
Tacsi68
| 23-08-2019, 10:28 |
Views:
675 |
Comments:
0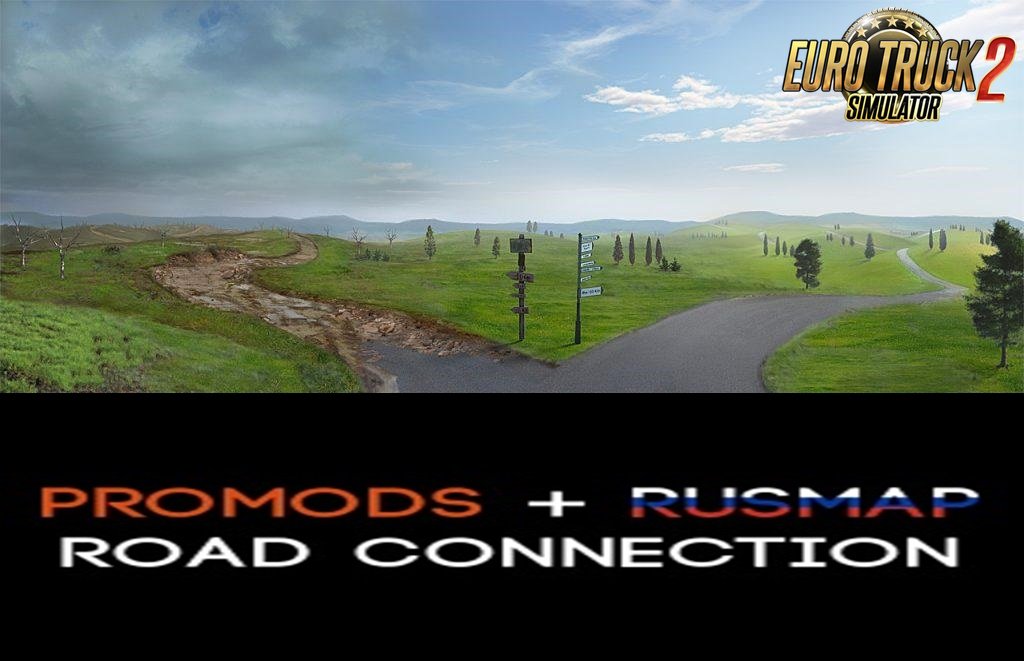 Credits: - aldimator, Vladzz-G, Sergey061, Dawid2849
ProMods 2.41 and RusMap 1.9.0 Road Connection v4.2 for Ets2 1.35.x game version
This fix has been created for the combination of ProMods 2.41 and
RusMap 1.9.0 only and should have high priority in the Mod manager.
*To run this modification, you need all DLC!
This maps you find here:
New Changes v4.2:
1. Fixed "pink" texture, taking place to be in the north of Russia.
2. Fixed bugs with police cars, as well as the lack of traffic numbers in the 
sections of Kandalaksha - Alakurti and Kandalaksha - Kem.
3. Not significant cosmetic changes.

Changes v4.1:
- Fixed multi-level textures in the company in Porkhov
Changes v4:
- Fixed bugs
Changes v3:
- Added road connection Sortoval - Joonsuu
Changes v2:
- Changed the road message Brest - Seldce,
- Fixed errors found
Fix for connection Promods 2.41 + Rusmap 1.9.0.
The adaptation for the current version of maps (patch 1.35).
Fixed bugs leading to crashes.
PM2.41_RM1.9.0_v1.35_RoadConnection Load order in the Mod manager:
RusMap Map Package
RusMap Model 2 Package
RusMap Model Package
ProMods Definition package
ProMods Map Package
ProMods Media Package
ProMods Models Package 3
ProMods Models Package 2
ProMods Models Package 1
ProMods Assets Package
RusMap Def Package
Credits:
Map author: aldim@tor (Dmitry)
Author of new models and their cover under the current version: Gricko
Many thanks to Jazzycat for help in building the map, updating companies, 
new models, as well as helping in the construction of Belarus.
Many thanks to klipstoeun8839 for the great map models.
Special thanks to Gricko, for help in building the map, correcting all errors and omissions, 
as well as for new facilities that make the game more atmospheric.
Many thanks to Vladzz-G for correcting the registration numbers.
Many thanks to everyone who participated in the construction of the map.
Adaptation and temporary development: aldimator, Vladzz-G, Sergey061, Dawid2849