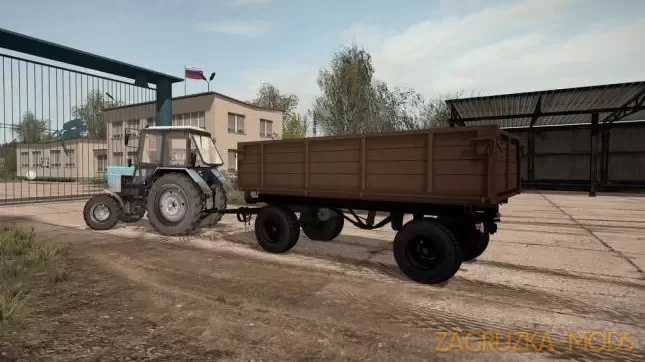 Mod Trailer 2PTS-6 v3.0 for FS17 | Farming Simulator 17 game.
A great addition added to the game Farming Simulator 17 is Mod Trailer 2PTS-6 for v1.5.x game version, which can be downloaded for free and without registration. You can also see other fashion from the category trailers for Farming Simulator 17 or go to the main section FS 17 games.
- The volume of the trailer is 5,000 / 9,000 liters.
- Price - 7,200 (per day 1).
- Interchangeable sides.
- Awning.
- The sides open.
- Load securing belts.
- Lighting
- Leaves traces
- Backlight
- The dust and traces of wheels
- Dirt / Washable
- detailed model
Tested on game version 1.5.x
Screenshots Mod