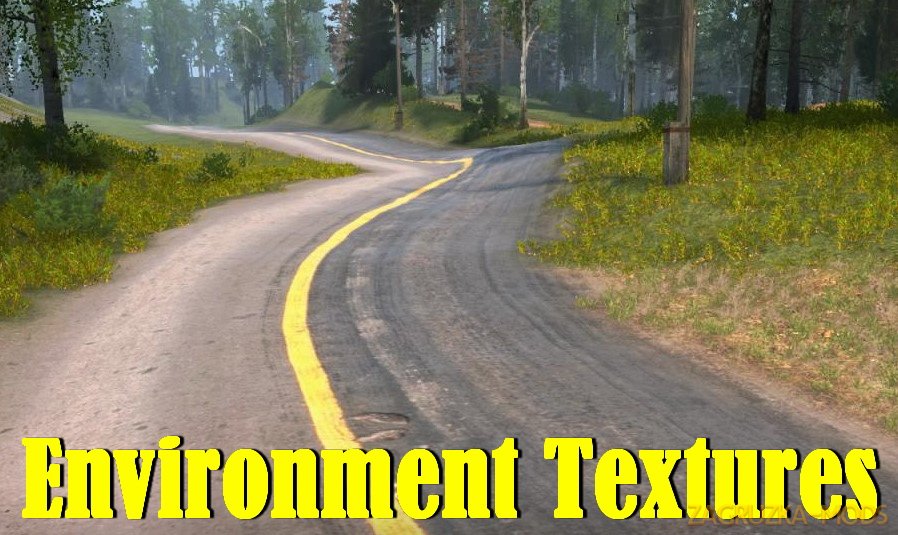 Download Environment Textures Mod v1.0 for Spintires MudRunner game.
Environment Textures - Replace the texture of the dirt road, some plants, the border of the map, dirt, points of the hook, as well as some others.
Installation:
1) If there is an Adega pack, copy the contents of the archive along the path SteamLibrary / steamapps / common / Mudrunner.
We copy it to FOLDER, NOT TO ARCHIVE TextureCache and agree to a replacement.
2) Without Adega's pack (I don't advise, it looks awful on the default chart) everything is the same, just copy to the ARCHIVE
We clean the cache and enjoy.
Tested on game version 

v14.08.19