Destructible Inferno Map v1.6 for CSGO
Author:
admin
| 1-10-2021, 21:36 |
Views:
3 753 |
Comments:
0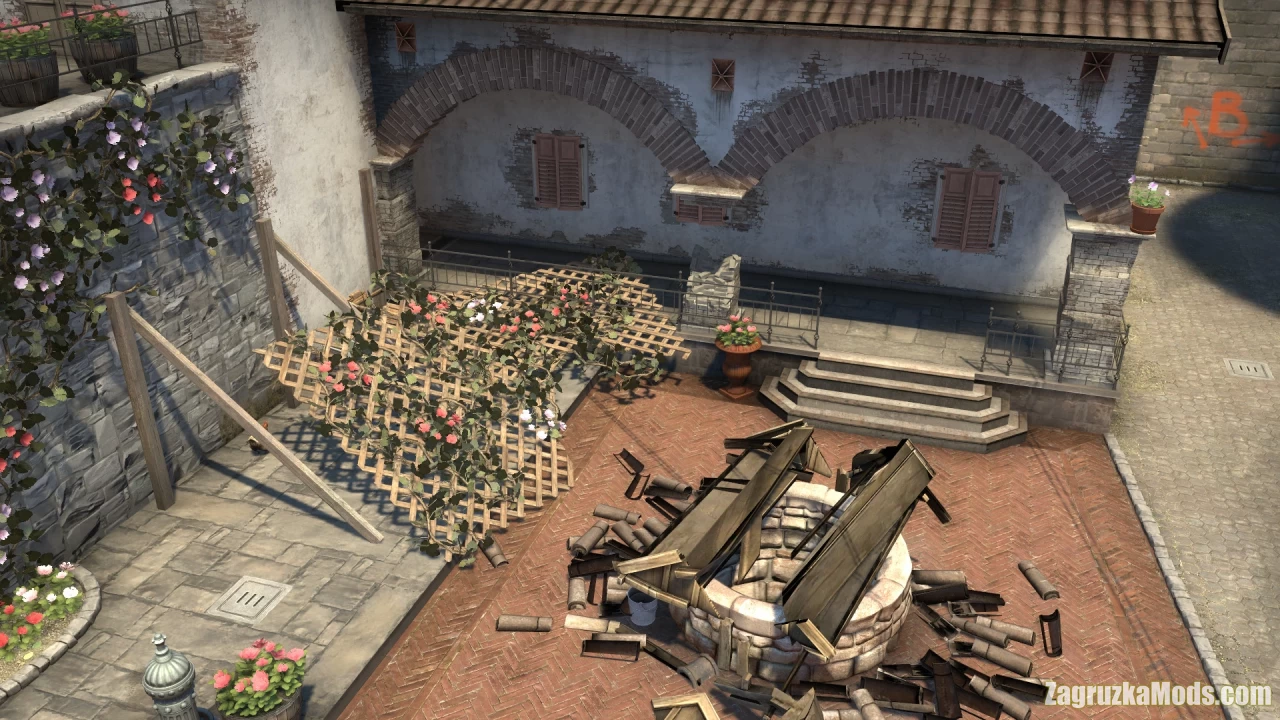 Last edited by: Zagruzka - 1-10-2021, 21:36
Reason: Mod Updated to v1.6
Download mod Destructible Inferno Map v1.6 for CSGO | Counter Strike: Global Offensive game.
---
Destructible Inferno - interesting map mod added for CS:o players. In this spin-off of Inferno you can witness all kinds of destruction, from small falling pots to falling towers, what will happen depends entirely on you (and sometimes chickens). The terrorists will have breaching charges at their disposal to break through walls, so keep an eye out! Using fragile barrels and boxes as your cover might not be a great idea.
---
- The tower has a small chance to fall when the bomb explodes
- You can use the command: sv_infinite_ammo 1 to get infinite charges and ammunition. (You can also use mp_ignore_round_win_conditions 1 to make the round never end)
- In casual mode everyone gets two charges, even CT's... So if you decide to play that mode then prepare for even more havoc.
- Supported game modes include: Competitive/Scrimmage (5v5), Wingman (2v2) and Casual, others are planned later.
- Fixed bridge not destroying fully;
- Fixed not being able to buy charges after switching teams after having the charges in inventory.
Share / Download mod «Destructible Inferno Map v1.6 for CSGO»
---
---
Download Links – Policy & Disclaimer
This document refers to links to third-party content/website, from both our website(s) and our official Social Media pages. External links are selected and reviewed when a page/post is published. However, we are not responsible for the content of external websites. If you would like us to remove a link to your website from NHS Choices, please Contact us (Admin) Note that unless you have a legal right to demand removal, such removal will be at our discretion.