de_dust3 Map v1.5 by mattyy25 for CSGO
Author:
Zagruzka
| 28-02-2023, 08:56 |
Views:
1 547 |
Comments:
0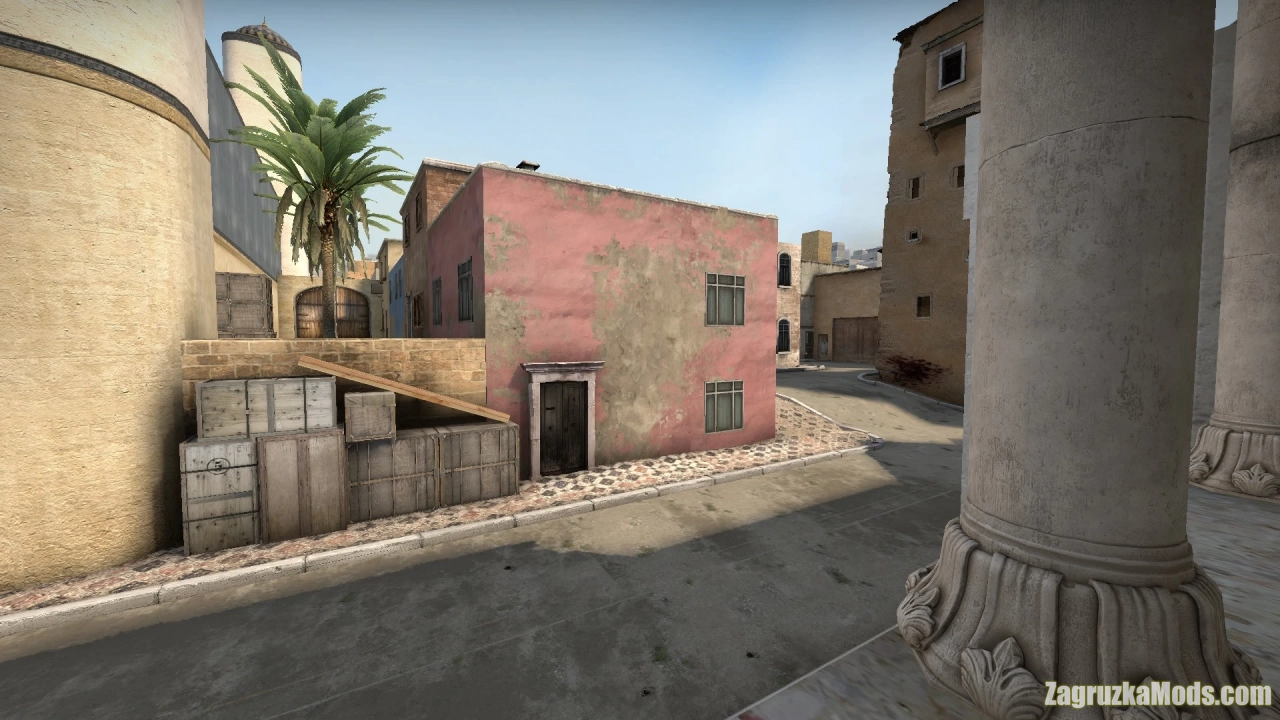 Last edited by: Zagruzka - 28-02-2023, 08:56
Reason: Mod Updated to v1.5
Download mod de_dust3 Map v1.5 by mattyy25 for CSGO | Counter Strike-Global Offensive game.
-  Added a wall ct side mid to help ts moving and to stop cts from generally awping on that side and pushing them to the otherside
- removed the huge window in the mosque and added clutter on a long where itd b
- removed palm trees and additions to that on a site
- removed two doors into b side from t spawn, kept 1 door with a big crack in it
- fixed lighting issues with a few props in B and around site
- moved the fountain into and closer to ct side b side
- broke 3d skybox kind of
- made middle textures split a bit divided by a conc curb, moved ground plants around the map, reapplied a few broken decals
- changed door models in mosque and moved one to make it easier for cts to awp, less area to cover scoped in
- Closed one of the doorsets in fountain/garden place
- Removed the balcony from garden to palace
- Removed arches in palace now its just a giant window
- Fixed stair case leading to A
- Moved bombsite B over a room
- Deleted a few hidey spots like big box long, gap where the gate is by b site
- Added a overhang thing in T spawn the wooden beams
- Removed grain basket stack in CT peak to mid from palace
- ADDED ALOT OF Crates in midish ct
- Changed railing to conrete one on A site besides the 1 overlooking A for maybe now, just cuz of aliasing sucks or w/e it is
- Bunch of misc things like texture changes, clipping fixes, pushed box from T to long palace to the side so u dont jump over
Enjoy!
Screens

Videos

Changelogs
Changes in v1.5:
- Flipped spawns 
- moved bombsites
- rotated palace
- remade the b site side of the map
- since flipping the spawns, gives ct a more interactive way of rotating through the lanes from site to site
Share / Download mod «de_dust3 Map v1.5 by mattyy25 for CSGO»
---
---
Download Links – Policy & Disclaimer
This document refers to links to third-party content/website, from both our website(s) and our official Social Media pages. External links are selected and reviewed when a page/post is published. However, we are not responsible for the content of external websites. If you would like us to remove a link to your website from NHS Choices, please Contact us (Admin) Note that unless you have a legal right to demand removal, such removal will be at our discretion.