Misriah Armory Weapons Pack v1.0.3 for Fallout 4
Author:
Zagruzka
| Date: 7-07-2019, 16:48 |
Views:
403 |
Comments:
0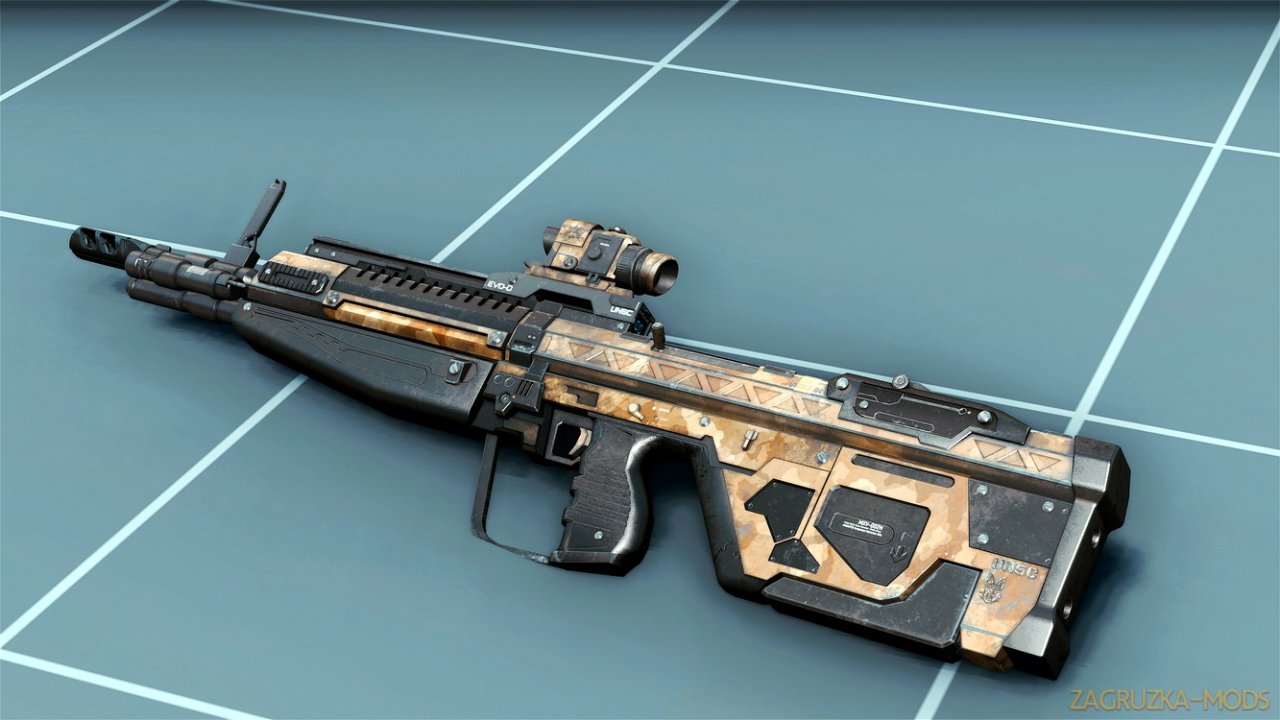 Category - Fallout 4
Credits:
-
Nova
,
Scrivener07
,
NovaFinch
,
Samuel
,
Joshua McCarthy (
,
Joris Brouwers
,
U653748
,
Vince5754
,
Martyn Lee Ball
,
Ha_ru
,
WarDaddy
,
Dorkman
,
Ico Harbinger
,
DannySavage95
Description about Misriah Armory Weapons Pack v1.0.3 for Fallout 4:
Download mod Misriah Armory Weapons Pack v1.0.3 for Fallout 4 game.
Adds a large number of weapons faithfully recreated and expanded upon from the Halo series with many attachments ranging from receivers and sights to ammo types and more.    
Finally after nearly 2 years of delays, WIP images and the odd video it's finished.

Misriah Armory is a collection of 8 faithfully recreated weapons drawing inspiration from a number of weapons in the Halo series but with a focus more on the Reach art style than the others all with a good variety of customisation ranging from sights and receivers to ammo types and muzzles.
Features mod Misriah Armory:
Ammo Counter on several weapons.
Support for the Scope Overlay Framework
Several new workbenches for crafting the Misriah Armory weapons, ammo and customising them.
Expansive and sometimes strange set of customisation options.
Requirements:
Fallout 4 Script Extender 0.6.11 or later: 
Download
 (For the Ammo Counters)
Scope Overlay Framework: 
Download
 (For Custom Scope Overlays)
Ammo counter has performance issues on weak machines and when the game is installed on slow hard drive disks, I recommend using an SSD or the Lite version.
Changes in v1.0.3:
Fixed:
- MA5D Suppressor Sounds.
- Some NPCs missing outfits.
Share / Download Misriah Armory Weapons Pack v1.0.3 for Fallout 4:
Vkontakte
Facebook
Тwitter
Pinterest