Russia Map v1.06 for FS17
Author:
Zagruzka
| Date: 28-10-2018, 02:48 |
Views:
227 |
Comments:
0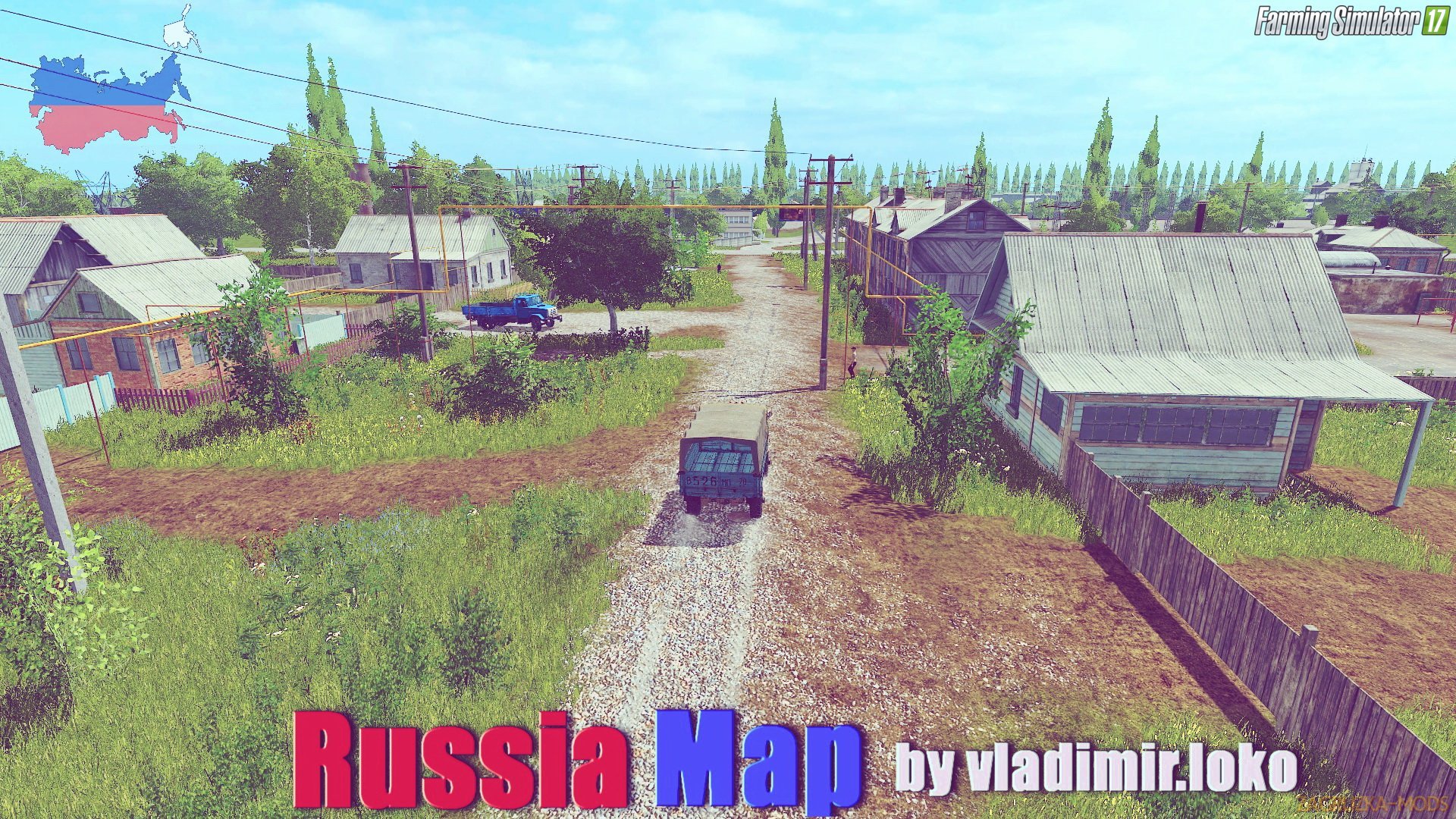 Description about Russia Map v1.06 for FS17:
Russia Map v1.06 by vladimir.loko for FS17 | Farming Simulator 2017 game.
A great addition added to the game Farming Simulator 17 is Russia Map v1.06 by vladimir.loko for v1.5.x game version, which can be downloaded for free and without registration. You can also see other fashion from the category Maps for Farming Simulator 17 or go to the main section FS 17 games. 
Map "Russia" with the functional DC. For the construction of its carpool you need to import building materials, there are factories like in a recreation center, in addition a meat processing plant and a textile factory. Cows are sold at the ITF, pigs at STF, and sheep and chickens from the Highlanders. If the production is not enough of a resource, everything you need to buy. In the brigade you can buy all the crops. At the vegetable base you can buy potatoes, beets, carrots. At STF you can buy food for pigs, hay, straw, silage. At MTF you can buy milk.
Changes v1.06:
- 1. I cleaned the silo pit on the farm (I didn't solve the conflict issue).
- 2 In place of the pit, I installed a hangar for equipment.
- 3. Replaced all not working correctly gates that found.
- 4. Added production of slabs to a concrete plant (a slab-carrier in Pak KAMAZ and trailers).
- 5. Added to the universal card menu the ability to disable the scattering of chopped straw.
Changes in v 1.02 of 08/30/18:
Fixed texture in the carpool.


Changes v 1.01 from 08.29.18:
1. Put the feeder in the barn.

2. Removed straw from the roof of the pigsty.

3. Transferred the silo tower to the live complex.

4. Fixed silage pits on the BGA.

5. Fixed spawn points in the canning and vegetable base.

6. Fixed the unloading marker in the sheepfold.

7. Fixed texture pallets on textiles.

8. Added storage of loose hay and straw.

9. Established markers of unloading straw for cows and pigs.

10. Installed Svapovskie clock on the ring near the base.

11. Added random events. 
Like, in the next update will add more.

12. Fixed beets in the sakh.zavod.

13. Added markers for timber on construction sites.
Tested on game version 1.5.x
Share / Download Russia Map v1.06 for FS17:
Vkontakte
Facebook
Тwitter
Pinterest