Russia Map v2.0.7 by vladimir.loko for FS17
Author:
Zagruzka
| Date: 9-03-2019, 15:44 |
Views:
187 |
Comments:
0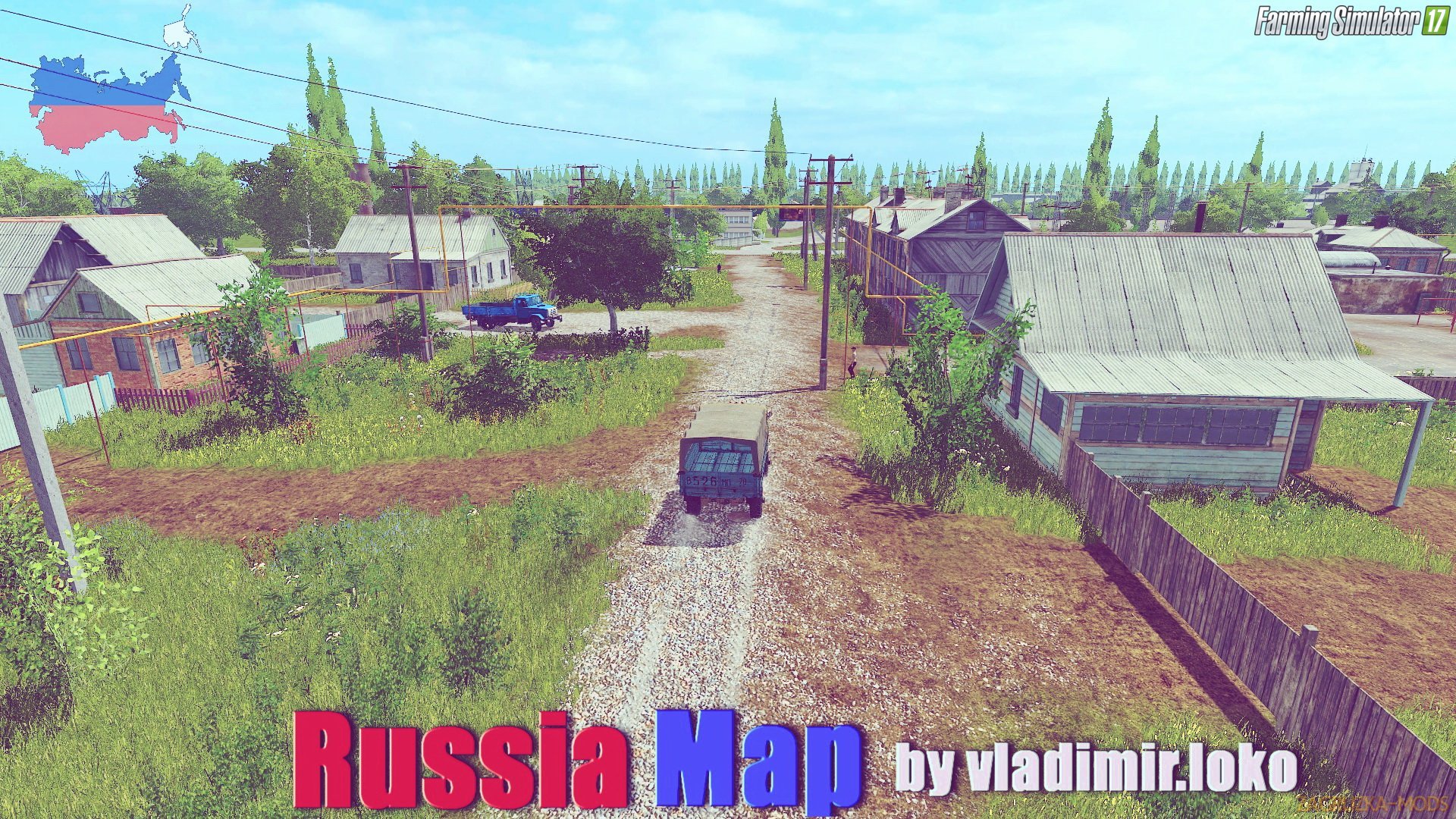 Description about Russia Map v2.0.7 by vladimir.loko for FS17:
Download mod Russia Map v2.0.7 by vladimir.loko for FS17 | Farming Simulator 2017 game.
A great addition added to the game Farming Simulator 17 is Russia Map v1.06 by vladimir.loko for v1.5.x game version, which can be downloaded for free and without registration. You can also see other fashion from the category Maps for Farming Simulator 17 or go to the main section FS 17 games.
Map "Russia" with the functional DC. For the construction of its carpool you need to import building materials, there are factories like in a recreation center, in addition a meat processing plant and a textile factory. Cows are sold at the ITF, pigs at STF, and sheep and chickens from the Highlanders. If the production is not enough of a resource, everything you need to buy. In the brigade you can buy all the crops. At the vegetable base you can buy potatoes, beets, carrots. At STF you can buy food for pigs, hay, straw, silage. At MTF you can buy milk.
Changes v 2.0.7:
1. A quarry with heaps of sand and gravel prepared in advance was removed on the map. In its place is located forest and forestry. A leskhoz is actually another motor depot, only for logging equipment.
It will need to be bought and built on it some objects having previously built a bridge, since the old one has been destroyed and must be removed. On the leshoz there is a hangar which will become the property after the purchase of the leshoz itself, there is also a storage of wood chips.
To be built - sheds for equipment, shed for storage of wood chips, car wash, spotlights and supports for storing logs.
2. On the map for adaptation with the pack of courses, the fields were remarked, the field sizes decreased, some were divided into two, three parts, but the total space for fields used in previous versions of the map was preserved
after purchase, they can be plowed to their former size by themselves.
3. Many productions were rebuilt on the map, some triggers were shifted on some, a second gate was added to others, and some were completely redone.
4. A greenhouse complex appeared on the map; therefore, two production lines were added to the cannery. The greenhouse complex accommodates a small amount of raw materials and the output is also not large,
therefore, warehouses for raw materials and products were built on the territory of the greenhouse complex. Greenhouse complex and warehouses belong to other owners. Hothouse complex will need to buy, and you can buy warehouses, and you can rent.
5. Added protected sites near some fields. The guard will keep an eye on the equipment, but since it works on a voluntary basis, it will only be protected by equipment that is located within the ground area.
6. It is possible to buy two houses to choose from. No functional, just a guarded area in the yard. For those who play with the startPointSave mod, there is an opportunity to persist in it and then continue the career from their private backyard.
Old Changes
Tested on game version 1.5.x
Share / Download Russia Map v2.0.7 by vladimir.loko for FS17:
Vkontakte
Facebook
Тwitter
Pinterest