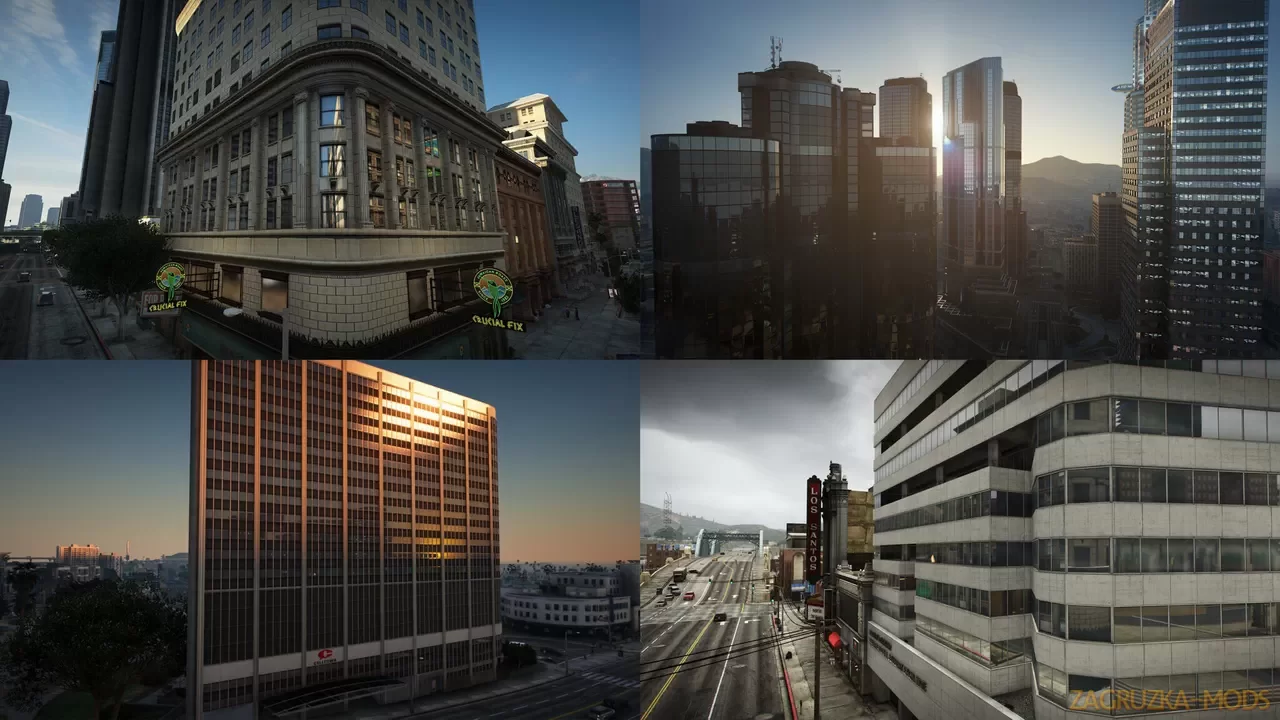 Mod NaturalVision Remastered v1.0 by Razed for GTA 5 | Grand Theft Auto V game.
NaturalVision Remastered (NVR) - is a complete reconstruction of the original mod. Multiple changes have been made related to the weather, lighting system, environment palette and brightness ranges to blur the line between the game and reality.
The goal was to make GTA V as close as possible to real Southern California. The author watched over 40 hours of video, hundreds of photographs and explored the area in the area surrounding Los Angeles and the Salton Sea counties. All this was necessary to create the most realistic visual image that can be done on the GTAV engine.
NaturalVision Evolved is coming early 2020!


- Highly ambitious project
- In development for more than one year
- Multiple developers with different roles
- Lighting and weathers completely reworked
- Includes numerous features never seen before
- Tons of bug fixes and much more
- Stay tuned for additional information...
Features mod NaturalVision Remastered:
New Add-On: Weapon Overhaul Pack
New Add-On: Brighter Vehicle Tail Lights
New Add-On: Trash Modifier
New Add-On: Disable Wet Roads Effect
New Add-On: Mercedes-Benz 300 SL
ENB Config: Updated the ENB version and tweaked settings. Now includes Skylighting, SSAO and SSIL effects
ReShade Preset: Updated certain shaders and tweaked settings
Updated the timecyclemods.ini config within the "Main Files" folder
Moved weapon tweaks and vehicle texture modifications from the main mod to optional add-on packages
Made various changes and improvements to the ExtraSunny, Clear, Foggy, Overcast and Thunder weather timecycles
New Cloudy weather timecycle inspired by Red Dead Redemption 2 with improved cloud lighting
New Neutral weather timecycle based on a foggier version of ExtraSunny weather
Modified certain cloud textures and updated the v_clouds.rpf file
Clouds will now spawn quickly when changing weathers via trainer
Improved puddles during Rainy weather
Improved lighting strike / cloud burst properties for Thunder weather
Added a new starfield texture exported from Final Fantasy XV
Fixed the "Hide Weapon Reticle and Damage Overlay" add-on
Fixed a texture bug effecting a small number of vehicles
Fixed a carcols related bug effecting emergency vehicle lights
Fixed a bug causing street lamps to flicker during night time
Reduced the excessive glow on taxi roof signs
Removed support for the "Darker Nights" add-on
Removed "NVR Lite" and "NVR FPS Boost" versions as they are no longer needed
Improved compatibility with FiveM and added more optional packages
Tested in game version v.1180.1